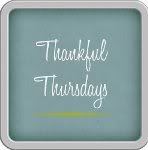 Today I am thankful for:
All my wonderful family that will be flying in this weekend to see me marry the love of my life.
My florist who seems like she just might pull through for me.
My fabulous bridal party who has gone above and beyond for me in the past few months. The boys and girls alike are the best. Love them.
YouTube instructional videos. Future Mr and I have been stealing dance moves and my cousin/BM wants to do the Hoe Down Throw Down and courtesy of YouTube I can learn it!
Beer. Makes everything more fun.
Comfortable wedding shoes. I've been wearing them around the house and so far so good!
What are you thankful for?