Ya'll ready for this?! We have a bunch of cool!new! sponsors this month and I really hope you'll check them out!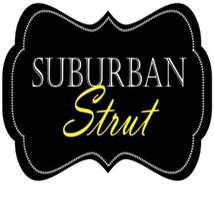 Hey y'all! My name is Rachel. I am a working mother to three, wild children and wife to one good looking husband. I have started a new blog called Suburban Strut and I would be thrilled for y'all to check it out!!
Suburban Strut is a realistic style and fashion blog for real, not just size 2, women. I have always enjoyed fashion and frequent many fashion blogs daily. All of us women would love to feel and look as put together as these lovely ladies sporting the latest trends effortlessly. The truth is, we can! My goal with Suburban Strut is to give y'all my tips on how to look fabulous in every day life, even if we feel like a hot mess! My promise is to never take myself too seriously and to give you enough fashion know how to look stylish at the park, the grocery store or date night. Come on over and you will be strutting what the good Lord gave you too!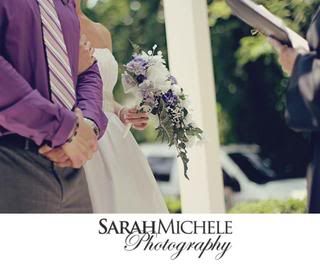 Are you recently engaged and planning a wedding? choosing your wedding photographer can be one of the most challenging while also rewarding experiences, apart from your own memories of your big day, your photos are the most important, and should live to retell your big day in a storybook style over and over again. I love weddings, but more then that I love being a part of your wedding. I don't think your photographer is someone who should just show up the day of snap your photos and go home, I want to be alongside of you through the process. Someone to chat with regarding vendors, and colors, and how things will look. I love when my brides text me photos of things they are purchasing for the wedding to see how they will photograph, and add me to their pinterest boards so that I can see what it is that inspires them. I'm not a huge fan of too many formal posed shots, I instead want to capture that moment when a groom sees the beauty of his bride for the very first time, the look on your mother and father's faces as you dance your first dance together, and the jitters you may have standing in the back of the church waiting for the doors to open, these will be the images you will cherish, and frame. I am currently booking the 2013 calendar, and offer great travel rates for out of state and destination weddings. Let Sarah Michele Photography be the one to capture the memories that tell the story of your fairy Tale for years to come. Email me today
sarahmichelephotography@gmail.com
and let's chat about your big day!
Hey there! I'm Whitney and you can find me blogging my way through my twenties over at I wore yoga pants. I'm not engaged, married, or mom to any humans (somehow I still have things to blog about?) but I have a fantastic boyfriend and two Maltese that pretty much run the show. I laugh at all of the wrong things, screw up most jokes, and think it's completely normal to paint my nails once a day. There's also a good chance I've got a glass of Chardonnay in my hand that came from a box.
I've been blogging for a pretty good amount of time, dating back to a little website called LiveJournal starting when I was about 12 years old (deep thoughts in those posts, my friends). As far as public blogging goes, well, I used to house my thoughts on another blog until I made a pretty drastic life decision that, kind of, forced me to hide under a rock for a little while... personal choice, of course, but who really wants to hear someone whine and moan about a failed relationship? That's just not my style. Once I realized I wanted to write about the things that made me happy again I knew it was time to build a new blog for my new life, and here we are!
Anyways, I really am happy to be blogging wine-induced nonsense 5 days a week again. I hope you'll join me over at I wore yoga pants and toast to life with me.