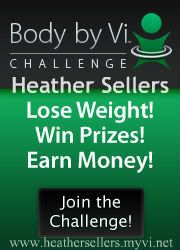 Hi...My name is Heather Sellers. I am from a small town in Illinois and a Independent Distributor of Visalus Sciences and the Body By Vi 90 day challenge. I began using the products in July 2011 and have lost over 40 pounds and easily maintained that weight loss for several months. I have built lean muscle and have more energy than ever before. I began promoting the products in September 2011 and in 9 short months I have been able to match my monthly teacher's salary and earn a free BMW only spending a few hours each week on the business. I get paid to party! This company has done amazing things for my family. Please visit my website
www.heathersellers.myvi.net
and send me a message or sign my guestbook. I would be happy to answer any questions you may have or send you a free sampe of our shake mix.
Our Love Nest. I'm Pam from over at Our Love Nest. I would describe myself as a twenty-something semi-newlywed (does 18 months still count as newlyweds? Yes? OK, then.). Running a marketing consulting business by day with baby fevah constantly on the brain by night. I'm guilty of buying a few too many Forever21 tops and watching way too many hours of reality television. obsessively neat and organized and an aspiring at home chef. lover of God, my sweet husband, the New York Jets and an ice cold beer (or bubbling glass of champagne!) Comes join us on our journey through being newlyweds, taking care of our crazy puppy, renovating and decorating our new home and starting our family!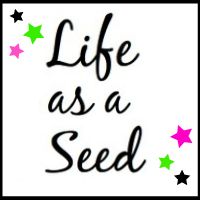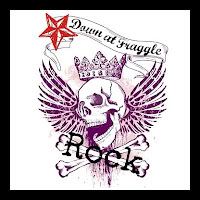 Hello Lovers! My name is Kayleigh and you can find me bitching and moaning writing over at Down at Fraggle Rock. My tiny little corner of the internet! I'm a 20-something from Massachusetts slowly accepting the fact that I am no longer 19 and learning to live in the real world with my incredible Fiance, "Big A", and the freshest Border Collie you will ever meet…so it is only natural that he is referred to as "Mr. Fresh".
I started blogging almost two years ago as a way to keep in touch with family who had moved far away. It slowly, but surely became a nice little release for me as I've always found writing to be so therapeutic. And let's face it, regular therapists are expensive, and you can only drink so much without being labeled an "alcoholic", sooooo writing it is.
I got engaged to the most amazing man in the entire world a little over a year ago. So you will probably see a lot of me writing about wanting to rip my hair out wedding planning. I seriously never thought I would find someone who could put up with my ish, but he definitely takes my craziness in stride (most of the time). We are getting married on September 8th so things are getting a bit hectic around here, but I CAN.NOT. WAIT. to walk down that aisle towards my best friend and tell him he's stuck with me for life. Suckah! say "I Do".
I am a stay at home Mom of an adorable 3 year old boy and married to a great guy. I was a National Sales Rep for many years before deciding to change careers before our son arrived. I do part time work as a Massage Therapist, Personal Trainer, Independent Consultant for Thirty-One Products and most recently a Brand Partner for NeriumAD. NeriumAD is a face cream that you use every night. The results have been amazing. NeriumAD Age-Defying Treatment was formulated to improve the appearance of:
Aging or Sun-Damaged Skin
It is ideal for all skin types. Non-Comedogenic and Paraben Free.
The great thing about NeriumAD is that when you buy this product as a Preferred Customer and get 3 friends or family to buy, you get your product for free the following month and then the same thing goes for your family and friends once they get 3. In addition, the company offers a 30 day Money Back Guarantee, so try it now and you'll see the amazing results that others have too.