Whoa! Am I posting on a Sunday? Yes I am! Why? Because I have a treat for you loyal L.A.I.D. readers.
In case you didn't know it, I'm an Avon lady. And for those of you that think Avon is for your grandma, I'm here to tell you, you're wrong! I admit, I had never tried Avon until I started selling it but now that I have I'll never go back to anything else. Except maybe NARS blush because with a color name like Orgasm, who can resist? BUT all else I will buy from Avon even if I'm not selling anymore. That's how much I believe in and love these products.
I have amazing customers and, even better, loyal ones. As a token of my appreciation I want to give YOU something.
That would be 4 of my all-time favorite Avon products.
1. Glimmersticks Liqui-Glide eye liner. You'll get your choice of color but this is by far THE BEST eye liner you will ever use. If you haven't tried it yet I highly suggest hightailing it over to my shop and ordering at least two. I've had people who have sworn by department store liner convert and I promise you will too.
2. Foot Works Dual Action Pedi-Peel Pads. Guys, I have to admit, my feet are gross. I run around barefoot a lot and my heels look like the cement I walk on. True story. These babies? Cured my nasty feet after one, ONE, use. I swear. I couldn't believe it either but now I use them nightly and my feet have never looked better.
3. ExtraLasting Mascara. I've talked about my love for this mascara before. Nothing's changed. I still get asked if I'm wearing fake lashes or using Latisse. Still. Love.
4. Glowdacious Illuminating Powder. I use the Shimmied Up color and I'm obsessed. Remember that time I wore my giant sunnies at the beach leaving me with the most noticeable case of Raccoon Eyes ever? Well I swiped this miracle powder right over the problem area and BAM, no more Raccoon Eyes.
One winner will get the chance to win all four amazing products, a $40+ value!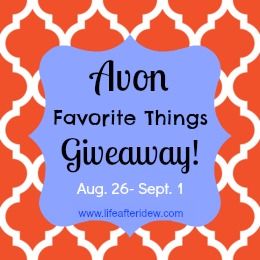 a Rafflecopter giveaway